Customer Reviews
Write a Review
Ask a Question
Filter Reviews:
hair
brush
daughter
breeze
family
Facebook
dreadlocks
girl
friends
screaming
06/07/2021
I recommend this product
Best brush!
Love it! My daughter has curly hair and it can get knotty, she complains when I use other combs and brushes but she hasn't complained once with the Happy hair brush! It's amazing! Thank you xo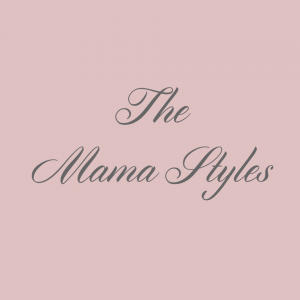 AU
Ana U.

Australia
30/06/2021
I recommend this product
amazing
The brush works wonders!!
Kreinchy G.

United States
24/06/2021
I recommend this product
The best brush ever!
Wow! I bought a Happy Hair brush after reading a recommendation on Instagram - I have long, baby fine hair and have to cut out knots and mats regularly - but this is no longer an issue! I still can't believe it! After 45 years, my trusty Mason Pearson brush has been retired and I am ordering another Happy Hair Brush to keep in my bag!
Margaret V.

Australia
15/06/2021
I recommend this product
Happy hair brush
I have a 5 year old with fine hair who hates getting her hair brushed. So in desperation I asked the facebook mums what is the best thing for little girls hair and happy hair brush kept getting mentioned so I gave it a whirl and bought two the small and big one. My little girl loves the small one I think she can hold onto it easier and do it herself
Michelle D.

Australia
14/06/2021
I recommend this product
Lives up to all reviews!
I highly recommend the happy hairbrush. Brushing my daughters hair used to be a nightmare & she doesn't mind it at all now.
Jennifer O.

Australia
02/05/2021
I recommend this product
Best hair brush ever
Absolutely love this hairbrush. My 2 1/2-year-old can't stand her hair being washed or put up in a ponytail. Thankfully I brushed her hair with a happy hairbrush every day without any complications. I am guilty of using it myself. So awesome!
Leanne W.

Australia
Love it
My daughter is autistic and has sensory processing disorder, brushing her hair is much less traumatic with the happy hair brush
Amazing brush!!
It just glides through your hair even if there is knots!! I don't think i will go back to a normal brush!
Absolutely fabulous!
At first, I was skeptical about buying this brush.
I spent about 2 months debating on buying it because my daughter screams and cries the whole time I brushed her hair.
I finally bit the bullet and asked friends and family on Facebook if this brush is worth it, and got replies telling me how great it is.
I brought it, and it arrived within 48 hours, I tried it right away. And my daughter didn't scream, didn't flinch, didn't grab her head or fight me.
Ever since, brushing her hair has been an absolute breeze.
Thankyou Happy Hair brush team! What an absolutely amazing product!
Amazing Hapoy Hair brush
The brush is fantastic no more knots, brushing is with ease
Mini hair brush
Amazing- no more tears or resistance