Customer Reviews
Write a Review
Ask a Question
Filter Reviews:
hair
hair brush
brushes
daughter
kids
complaining
fuss
lots
girl
house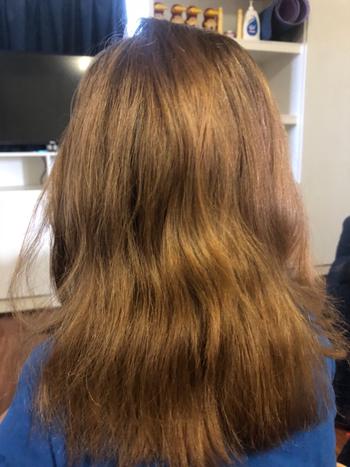 04/01/2019
Excellent hair brush
I love the brush, it makes my life so much easier brushing my 3 daughters hair. No dramas at all.
10/09/2020
AMAZING
Happy Hair brushes have literally changed my life. No more time wasted chasing the kids around the house every time their hair needs brushing! They now not only let me brush it but there is no whinging about how long it's taking or asking for a break because it hurts too much! I'll be buying everyone one I know one for Christmas
Alexandra R.
Australia
15/08/2020
Yipee
Fantastic I have long hair its easy I don't have to break my hair to remove nits underneath is always hard to brush but the happy hair brush so easy even with my daughter's no complaining or running off because of brushing their hair .
Rebeka V.
Australia
21/04/2020
Best brush for sensitive heads!
Love it! I brought it for my 5 year old daughter whohas a very sensitive head, especially in certain spots. Normally she's crying in pain and wriggling and fighting me the whole time. She no longer cries and enjoys when I brush her hair, she said "it feels lovely" She now brushes her hair by herself a few times a day, kind of relaxes her!!! We love it so much I ordered several more, one for my sister, one for each of my nieces and 1 for me!
Chantelle M.
Australia
09/03/2020
Happy hair brush
I brought the brushes for my two granddaughters one age 5 and the other one is age 8 bth have long thick hair both had lots of tears and hated getting there hair brush now they are happy and no more tears so thank you
Janet P.
Australia